The Secrets to Pleasure, Boundaries & Authentic Expression ~ a Wheel of Consent© Masterclass ~
~ Creating Healthy & Fulfilling Relationships ~

31.03. - 02.04.2023 in Bonn
This event is facilitated by Roger (Tantra Secrets) from the Netherlands and hosted by Dance between Dimensions. This is a certified Training

The Secrets to Pleasure, Boundaries & Authentic Expression ~ a Wheel of Consent© Masterclass ~
Pleasure can be a great teacher if we take the right approach!
It can be the portal to higher Levels of Consciousness and to manifesting our full potential!
So we ask you this: What if you are not even experiencing 50% of your pleasure capacity?
What if you can have double, or perhaps even triple or more pleasure than you are currently experiencing?
How would that impact your life?
In this workshop we share with you the 7 Secrets to Unlock your full Pleasure Potential!

And then we teach you how to move from Pleasure into Bliss…
have you ever avoided to ask for what you want, or say what you don't want because…
I didn't want people to think I'm selfish

I'm not worthy of what I want, or I don't deserve it

I'm too embarrassed to ask, or too shy

I've asked something similar before and didn't get it, so why bother

I might not get it and I'll feel rejected

people will then know how to hurt me

I won't be able to stop it when I've had enough

I'll lose my reputation of being laidback and selfless

I'm afraid it will make the other person angry

it makes me too anxious, nervous or worried

it's too risky and might disrupt my relationship

I don't know what to say or how to ask
Or perhaps because…
people should already know what I want

I don't want to seem weak, or demanding or weird

if I get what I want, I'll owe the other person something

the other person won't get it right

no one else can do it as well as I can

I can manage, or make do without it

I don't know what I want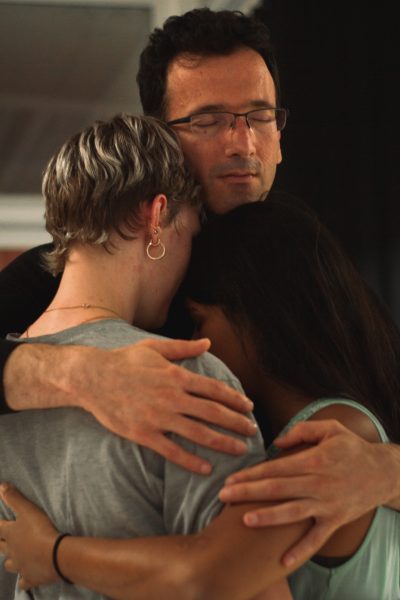 If you resonate with at least 5 of those, we have good news for you…
You are very normal!
Most people reckognize themselves in at least 10 – 15 of the above,
so unfortunately, not asking for what you want, or don't want,
is extremely common…
There is an interesting thing about this.
It basically means that in those situations you were consciously or unconsciously not in consent!
And this is where the a big part of the potential Pleasure Enhancement portal is.
let's first look at it from the positive side, with one of Roger's favorite quotes: 
"Only in interactions where 2 people are both 100% in Consent,
the Love Field will open.
Once 100% Consent is there from both people,
Magic will automatically unfold!"
There is an enormous potential for Pleasure, Bliss even, when we are in 100% Consent with each other!
Now that may seem obvious when we read it like that, but based on the earlier examples, often we are not.
This automatically means another very positive good news:
You can have much more Pleasure & Bliss than you are currently experiencing!
This is the gift of Consent & respect of Boundaries.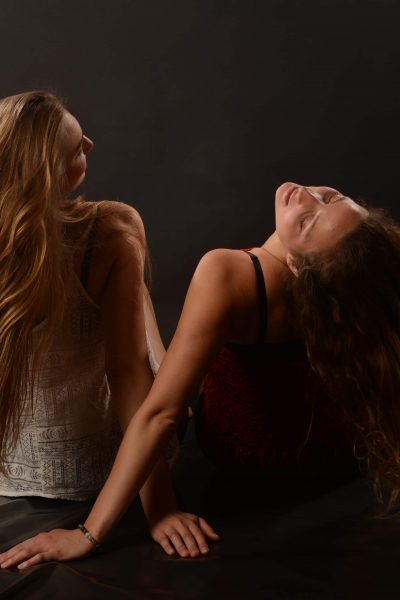 Read this slowly and let every sentence sink in…
🌿 We can only feel deep pleasure when we are relaxed.
🌿 We can only be relaxed when we feel safe on a conscious and subconscious level.
🌿 Therefore, Safety is the foundation of pleasure, because if we don't feel safe, our body will not relax to it's full capacity.
🌿 In order to feel deep safety, we need to be in Consent.
🌿 If consent is not crystal clear, a part of our central nervous system remains on alert. This prevents us from stepping into our full pleasure capacity.
🌿 In order to be in Consent, we need to become a Master at speaking up for ourselves and our boundaries.
🌿 Once that is in place, Magic, Pleasure & Bliss will unfold.
🌿 We would even go so far that it will dramatically improve your capacity to give and receive Love……
Feel free to challenge us on that after you attended our workshop….
The good news
Whether you are good or a not so good a Boundaries, or whether your current Pleasure Capacity is high or not so much yet, you can improve!
Every body can improve their Boundary Communication & Pleasure Capacity !

Boundary Communication & Pleasure Enhancement are like a muscle, they can be trained with loving attention. And they are complementary!
For some people this process is fast, for others a bit slower. Ultimately how quick it goes does not matter. What matters is that you can enhance your Pleasure Capacity because it is a natural part of being Human!
Bonus
The bonus is: it's a lot of fun training this "muscle"!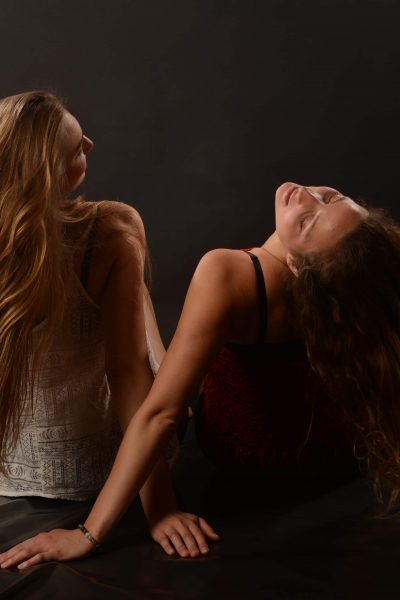 Dramatic improvement
In The Secrets of Pleasure, Boundaries & Authentic Expression workshop we will share many tools and practises on how to do this.
After one weekend your Pleasure Capacity and your capacity to speak up for yourself or your Boundaries will have dramatically improved!
Beginners & Advanced practitioners
And wether this is the first time you are working on this, or an experienced practitioner, you will undoubtedly come away with valuable tools for your Personal, Emotional & Spiritual development!
In fact, we are so conviced of this, that if the above is not the case, please ask for a refund!
Ready to grow your pleasure capacity?
Then join The Secrets of Pleasure, Boundaries & Authentic Expression workshop!
Total Value of learning these Timeless &
Secrets for Maximizing your Pleasure Capacity
Priceless!!
Workshop fee € 425,-
for a full weekend of
Pleasure Enhancement
tools & practises
Because we believe Pleasure Enhancement is so essential for every body's physical, emotional & spiritual wellbeing, we want to make the The Secrets of Pleasure available for every budget!
Therefore, we will offer also a 2 or 3 time payment so that it is affordable for anyone who wants to take action on their Pleasure Capacity & Boundaries!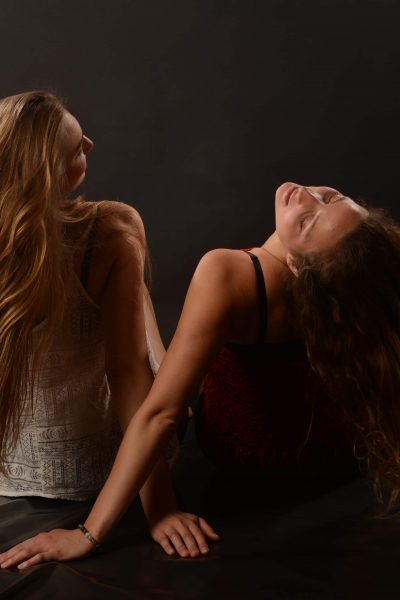 Schedule
31.03. – 2.04. in Bonn
Wilhelmstraße 27
53111 Bonn
Friday
18.00 Arrival & Registration
18.30 Start of workshop (Introduction Workshop)
22.30 Expected ending time of workshop
Saturday
09.30 Arrival
10.00 Start of workshop
13.00 Lunch break
14.30 Workshop continues
19.00 Expected ending time of workshop
Sunday
10.00 Arrival
10.30 Start of workshop
14.00 Lunch break
15.30 Workshop continues
19:00 Expected ending time of workshop
The first 4 hours on Friday from 18.30 – 22.30 are also an introduction workshop for people who want to have a taster before they decide to join the full event.
This is the link to the introduction workshop:
https://share.fitogram.pro/dance-between-dimensions?w=/event/b5d7ae5e-459f-4d74-8b89-94ff25ec8c83
Pricing
We have a maximum of 18 participants.
Registration is necessary to secure your spot.
Full Weekend Workshop fee:
€ 425,- standard price for single participation, excluding meals & accommodation.
€ 390,- discounted price for couples or if you bring a partner (per person)
€ 275,- discounted price for students or people with low income
Introductory Workshop on Friday: 
€ 35,- for a single
€ 25,- for bring-a-friend or student/low income 
Money Back Guarantee! 
If after day 2 you are not satisfied with the covered material, we will return 100% of the paid course tuition to you.
We only want to charge money when you are satisfied with the content of this workshop!
Something about Karma…
Accomodation:
As the event takes place in Bonn city center, there are many hotels/ airbnbs and restaurants in walking distance to the location.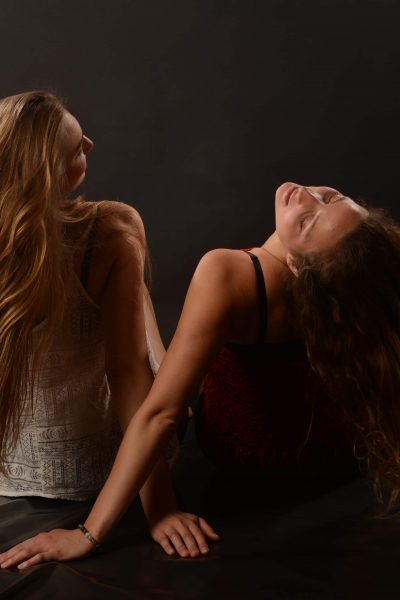 Roger
Roger is the founder of the Tantra Secrets – Consciousness Expansion Academy and the lead workshop facilitator. He has an extensive background in Tantra, Daoism, Energy Reading, Energy Play, Hypnosis (Sexual & Regular), Latin Dance, Consent work, Authentic Communication, Trauma Release, Deconditioning, Sacred Sexuality & Meditation.
https://www.tantrasecrets.academy/on-tantra
Wheel of Consent© Certified Facilitator
He has completed the 5-day "Like a Pro" Wheel of Consent© training in May 2019 and has completed the Wheel of Consent© Facilitator Certification Training with Betty Martin in July 2021. Currently he is in the process of the final certification, and officially still under the title of "Wheel of Consent© Certified Facilitator in Training".
Therefore, the topic of Consent & Boundaries therefore are always practiced and deepened in Rogers workshops!
Former High Paid Consultant
A former high paid independent consultant for multinationals, he made a drastic switch in his life towards the mystical & spiritual side of life.
His passion is maximizing human potential, happiness & authenticity!
Roger runs workshops on the topics of Personal, Emotional & Spiritual Development, Consciousness Expansion, Tantra, Emotional Freedom, Kundalini Awakening, Wheel of Consent, Conscious Relating, Conscious Kink, Polarity Play, Female Empowerment, Tantra into Zouk, Tantric Masculinity, Sex Art & Implosive Orgasms!
more insides here: https://www.tantrasecrets.academy
FEMALE FACILITATORS 
Melissa and Heloisa from Dance between Dimensions
Masterclass content 
This Masterclass is an immersion of self awareness, consenTsual touch, boundaries, desires and freedom of expression. In a safe space you can learn how to communicate your boundaries and desires, how to touch, how to empower yourself through touch and release shame, fear and guilt around asking what you want. Exploring the dynamics between giving and receiving.
We will do practical partner exercises where we will be exploring these areas in a playful way in a safe container and sharing circles to discuss what we are experiencing. You are never forced to do anything you don't want. In fact we encourage and empower you to speak up when you for example need more time or need a moment to yourself.
Who is this masterclass for?
♥ Anyone who wants to become more self aware, connected to themselves and learn to listen to their body
♥ Anyone who want to feel more empowered in their communication
♥ Anyone who wants to feel more confident when they touch, or receive touch and learn how to give and receive feedback
♥ Anyone looking to improve speaking up for their boundaries
♥ Anyone looking to improve speaking up for their needs and desires
♥ Anyone who wants deeper connections and more intimacy in their lives.
I am single or not in a relationship, can I still join?
Yes you can. Because it has many advantages to learn these foundations
before
you enter a relationship. You chances of any relationship fulfilling your needs dramatically increase by learning these tools.
Do I need to bring a partner?
No, you can come alone if you like. If you want to bring your partner, you are more than welcome. Being partnered up with the opposite sex is NOT guaranteed if you don't bring a partner.
I am joining as a couple, do we have to work with other people?
No. You can do the entire workshop with your partner. However, if you want you can join the partner rotation circle after each exercise to get different imprints and learnings, but this is completely optional. You decide what feels right for you. And this may change during the workshop and it may also stay the same, both is completely fine!